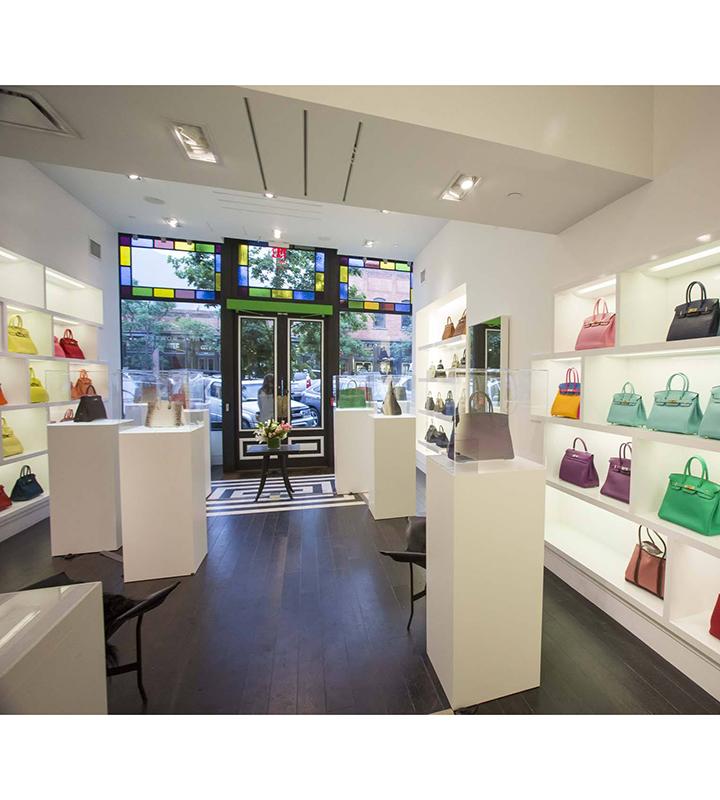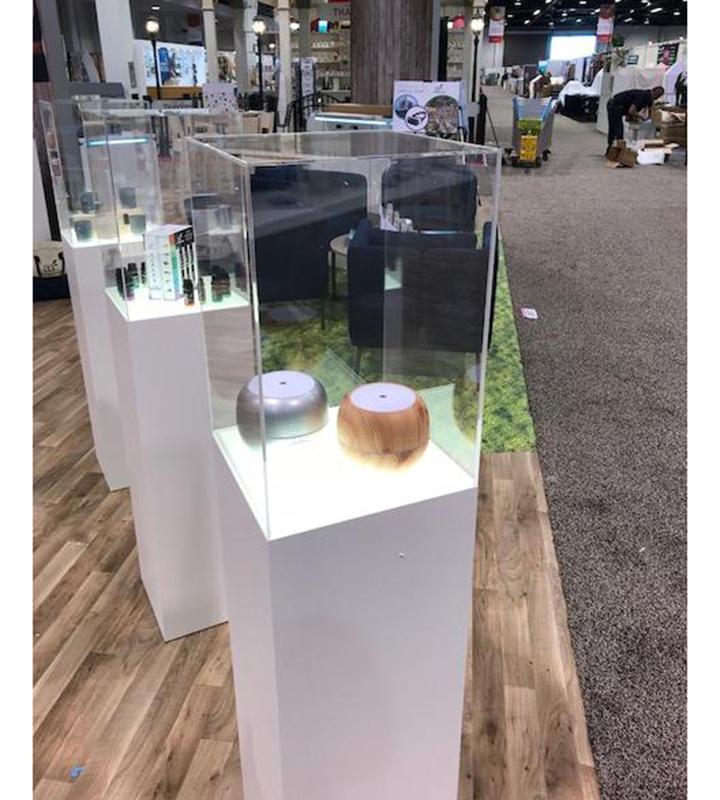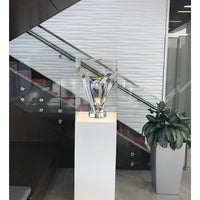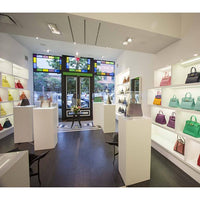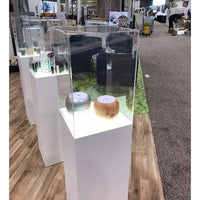 White Laminate Pedestal with Acrylic Cover
Built-to-order by . Call for expedited production. Shipping cost and time calculated at checkout.
Description
Specs
FAQ
Customize
White Laminate Pedestal with Acrylic Cover
Give your display an extra margin of safety and security with our acrylic cover. Ideal for public spaces like offices, retail locations, corporate environments, or even homes with children or pets. Your art, collectible, trophy, statue, or sculpture will be safe from dust or curious fingers. Add an optional lock for additional security.
Our white laminate pedestal is a classic unto itself with distinguished good looks and meticulous design, including a 1/2" step-up to elegantly fit the cover to the pedestal.
As with any of our pedestals, options like lights and turntables as well as a wide variety of materials and finishes are also available to pair with the dust cover.
Contact
our sales department if you have more specific needs.
-Capacity: 200 pounds for laminates and veneers, 100 pounds for lighted and acrylic pedestals. Call if displaying heavier items.
Can I get a custom size? Yes! You'll need to call or write us to place that order. Contact us now.
What if the piece I'm displaying is really heavy? Not a problem! We can engineer your display to safely hold any weight. Contact us now with your details.
Can I add lights? Yes, and we recommend it for most artwork displays. Shop our lighting displays by clicking here.
How are your lighted pedestals powered? Our lighted pedestals are AC powered and come with a cord and foot switch. Remote control and battery-powered are available, give us a call!
Can I get sample finishes?  Definitely. Click here to browse our materials library and find the "order here" link.
What about large orders? Call for orders over 6 units. 800-333-9953
Are these pedestals for outdoor use? These are for indoor use. We do make an outdoor pedestal that works great outside, come rain or shine. Take a look here. 
We are display specialists
Building your perfect pedestal
At Pedestal Source we do one thing: build the best possible display furniture. Everything we make is designed and built to order in our Fort Collins facility. We guarantee you'll love our products and our service.