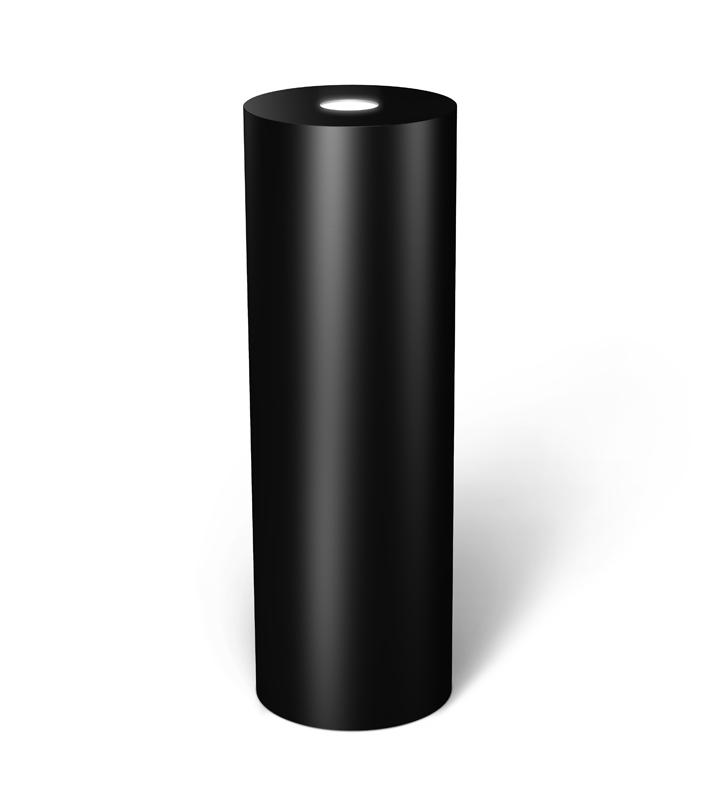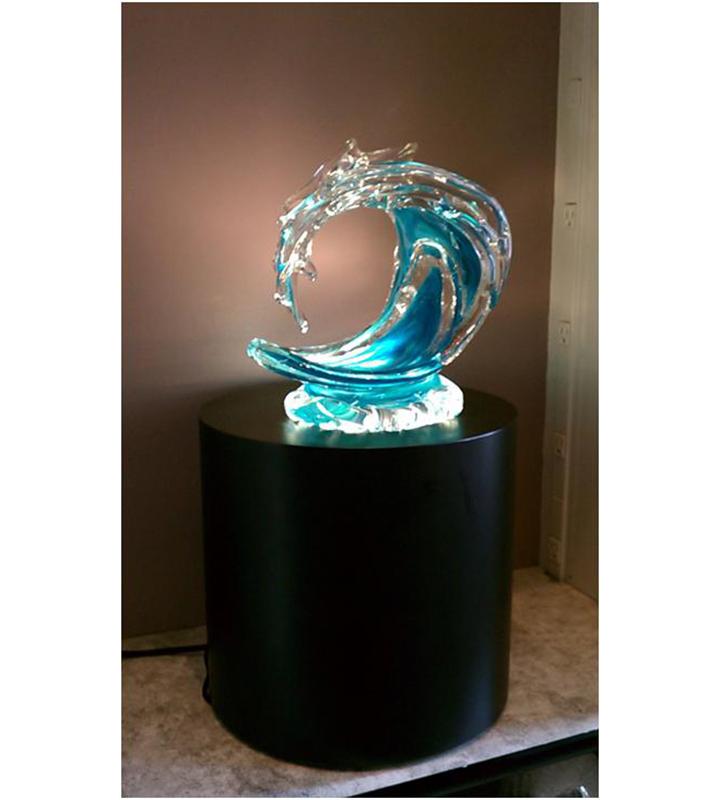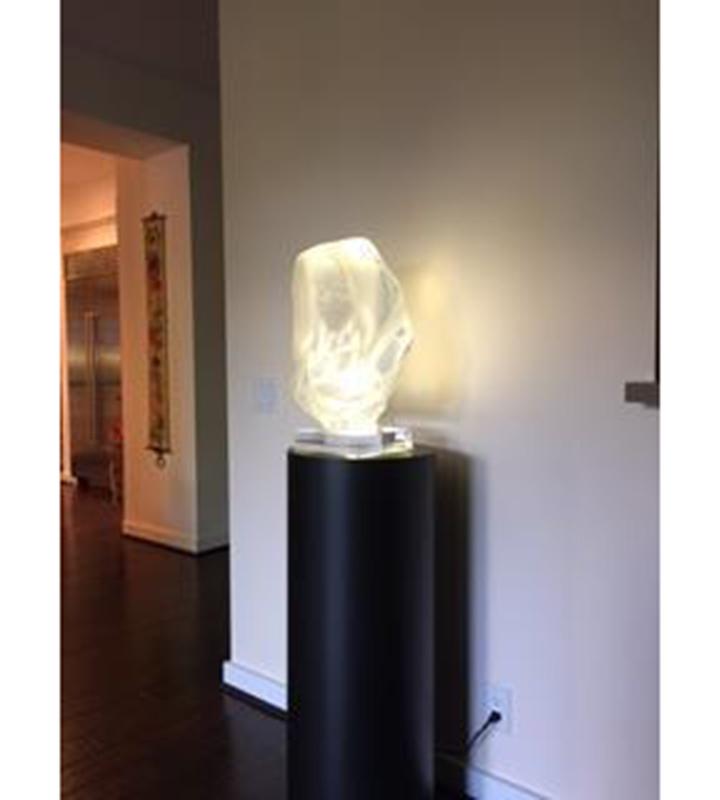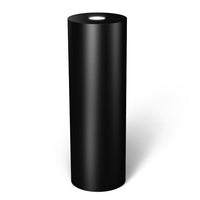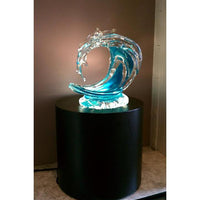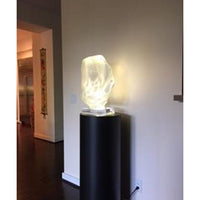 Black Laminate Cylinder Pedestal with Spotlight
Built-to-order by . Call for expedited production. Shipping cost and time calculated at checkout.
Description
Specs
FAQ
Customize
Take your translucent or transparent sculpture to another level with a built-in spotlight. Our built-in central spotlight provides the ability to illuminate any transparent or translucent art. Turn it on to reveal the complexity of colors and layers in the sculpture. Even with the light off, you've still got the best art display pedestal in the industry.
Laminate cylinders have a small vertical seam on one side.
Our 30" diameter cylinders are available in heights up to 42", but require special shipping accommodations. Call for specific details and shipping costs if you require one of these larger pedestals.
Material: Black Satin Laminate
Capacity: 200 lbs (call for heavier items)
3" dia lens w/

LED

bulb (4" & 5" available upon request)
Durable and easy to clean
-Capacity: 200 pounds for laminates and veneers, 100 pounds for lighted and acrylic pedestals. Call if displaying heavier items.
Can I get a custom size? Yes! You'll need to call or write us to place that order. Contact us now.
What if the piece I'm displaying is really heavy? Not a problem! We can engineer your display to safely hold any weight. Contact us now with your details.
Can I add lights? Yes, and we recommend it for most artwork displays. Shop our lighting displays by clicking here.
How are your lighted pedestals powered? Our lighted pedestals are AC powered and come with a cord and foot switch. Remote control and battery-powered are available, give us a call!
Can I get sample finishes?  Definitely. Click here to browse our materials library and find the "order here" link.
What about large orders? Call for orders over 6 units. 800-333-9953
Are these pedestals for outdoor use? These are for indoor use. We do make an outdoor pedestal that works great outside, come rain or shine. Take a look here. 
We are display specialists
Building your perfect pedestal
At Pedestal Source we do one thing: build the best possible display furniture. Everything we make is designed and built to order in our Fort Collins facility. We guarantee you'll love our products and our service.