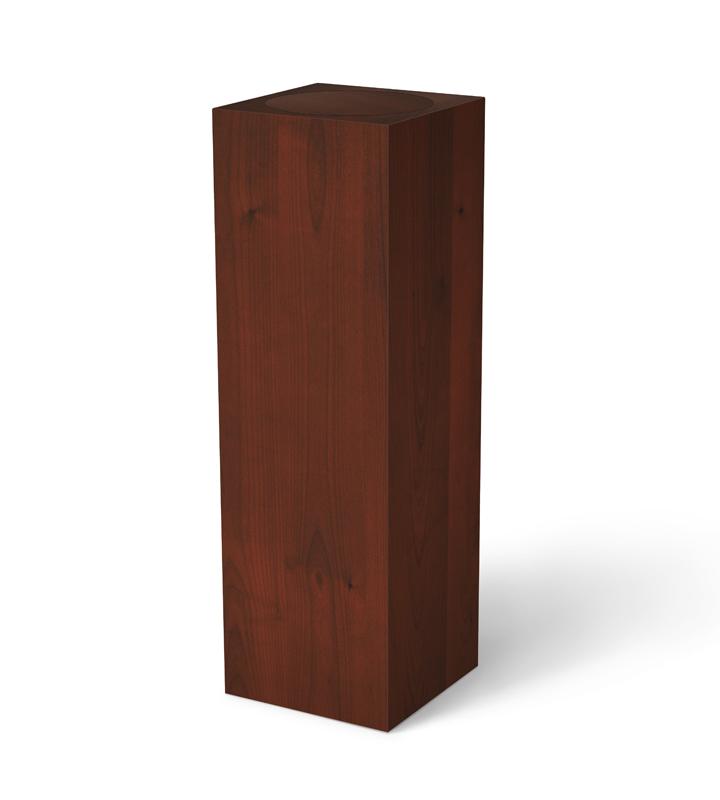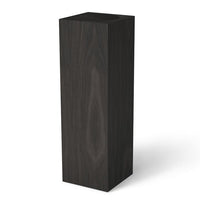 Wood Veneer Pedestal with Motorized Turntable
Built-to-order by . Call for expedited production. Shipping cost and time calculated at checkout.
Description
Specs
FAQ
Customize
Art Display Pedestal with Motorized Turntable
Our incredibly silent motorized turntable brings soothing movement and provides 360 degree views to your sculpture, statue, award, or collectible. Our motor is the result of collaborative design with manufacturers in Pennsylvania and is engineered and built to meet our specific needs. If you prefer one of our other beautiful wood veneers, the motorized turntable is available in all our wood offerings. Give us a call and we'll build one to your exact needs.
The motorized or manual turntable can be added to most of our pedestals in our entire range of materials and colors. Call for further information.
-Capacity: 200 pounds for laminates and veneers, 100 pounds for lighted and acrylic pedestals. Call if displaying heavier items.
Can I get a custom size? Yes! You'll need to call or write us to place that order. Contact us now.
What if the piece I'm displaying is really heavy? Not a problem! We can engineer your display to safely hold any weight. Contact us now with your details.
Can I add lights? Yes, and we recommend it for most artwork displays. Shop our lighting displays by clicking here.
How are your lighted pedestals powered? Our lighted pedestals are AC powered and come with a cord and foot switch. Remote control and battery-powered are available, give us a call!
Can I get sample finishes?  Definitely. Click here to browse our materials library and find the "order here" link.
What about large orders? Call for orders over 6 units. 800-333-9953
Are these pedestals for outdoor use? These are for indoor use. We do make an outdoor pedestal that works great outside, come rain or shine. Take a look here. 
We are display specialists
Building your perfect pedestal
At Pedestal Source we do one thing: build the best possible display furniture. Everything we make is designed and built to order in our Fort Collins facility. We guarantee you'll love our products and our service.